Hengfengyou Electric and Russia St. Petersburg transformer factory customers to achieve dry power transformer procurement cooperation!
Writer: Hengfeng you electric Time:2023-07-05 views:times
In today's increasingly global world, Hengfengyou Electric, a technology-driven company specializing in the manufacturing and sales of power transmission and distribution equipment, has successfully attracted the attention of the local power transformer plant in St. Petersburg, Russia, with its excellent product quality and unparalleled service. After in-depth communication and discussion, both parties reached an important consensus on the procurement cooperation of 6 kV / 10 kV / 35 kV epoxy resin pouring dry power transformer. Hengfengyou Electric will supply 6-35 kV epoxy resin pouring dry power transformer and accessories for the company for a long time.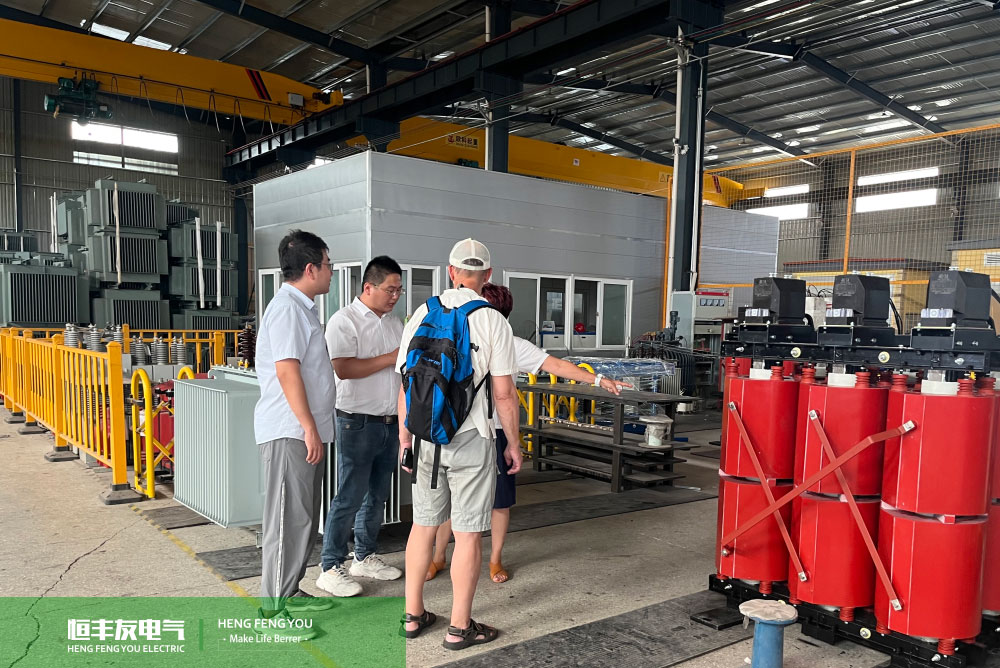 On July 1,2023, Russia st. Petersburg local transformer factory representatives came to Hengfengyou electric field investigation, marketing director JACK highlights the company development and epoxy resin casting dry transformer manufacturing process, Russia st. Petersburg customers to Hengfengyou electrical epoxy resin casting dry transformer products manufacturing, technical strength and quality control system. The success of this visit has laid a solid foundation for the subsequent cooperation between the two sides.
Hengfengyou Electric has always played an important position in the field of power equipment manufacturing with its excellent product quality and innovative technical strength. Its production of epoxy resin casting dry transformer, with high efficiency, safety, environmental protection characteristics, to adapt to the modern power demand, and enjoys a good reputation in the world, Hengfengyou electric group has successfully in 2018 into Russia, uzbekistan, kazakhstan, Ukraine, belarus and other central Asian electricity market.6-10KV epoxy resin pouring dry transformer, 6-35KV oil-immersed transformer, 35 kV electric furnace transformer, 35KV rectifier transformer and other transformer products, have participated in the bidding of many local projects. Hengfengyou Electric will provide you with the best electrical product solutions.。
hfy@hengfengyou.com
In this cooperation, the customer signed 6 SCB10-10kv/0.4kv-800kva of epoxy resin casting dry transformer, 2 SCB10-10kv/0.4kv-1250kva epoxy resin casting dry transformer, 6 SCB10-35kv/0.4kv-2000kva of epoxy resin casting dry transformer procurement contract, Hengfengyou electric production of epoxy resin casting dry transformer can fully adapt to the northern Russian cold region, can work in-50℃ environment. In order to ensure that each product meets the highest standards, the technical workers of Hengfengyou Electric will strictly control every production step in the next 35 days of production cycle. With rich experience and profound skills, they will carefully build each equipment to ensure that its quality and performance are fully in line with customer expectations.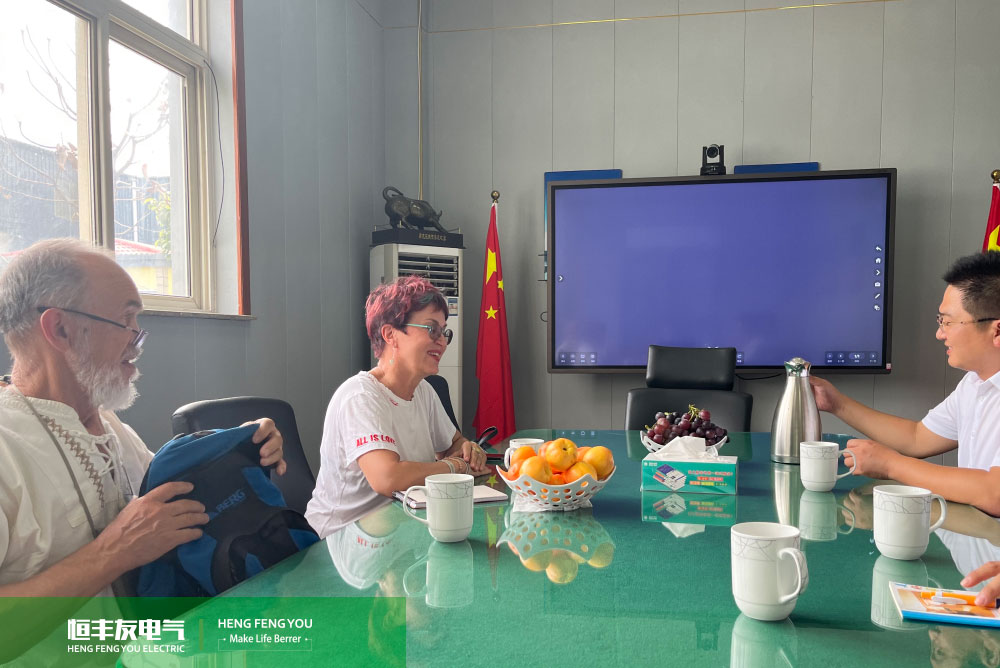 The core value of Hengfengyou Electric is quality first, service first. In the future cooperation, Hengfengyou Electric will continue to uphold this value, provide better products and services, establish a closer cooperative relationship with customers, and jointly promote the development of the power equipment industry.

In general, the successful cooperation between Hengfengyou Electric and the local transformer factory in St. Petersburg, Russia is a positive signal, which shows the professionalism and strength of Hengfengyou Electric in terms of technical strength, product quality and customer service. We look forward to hengfengyou Electric to achieve more breakthroughs and development in the future, and to provide more innovation and value for the global power equipment market.