Love makes dreams, warms hope, and supports students of the Affiliated School of Beijing Normal University
Writer: Hengfeng you electric Time:2021-08-26 views:times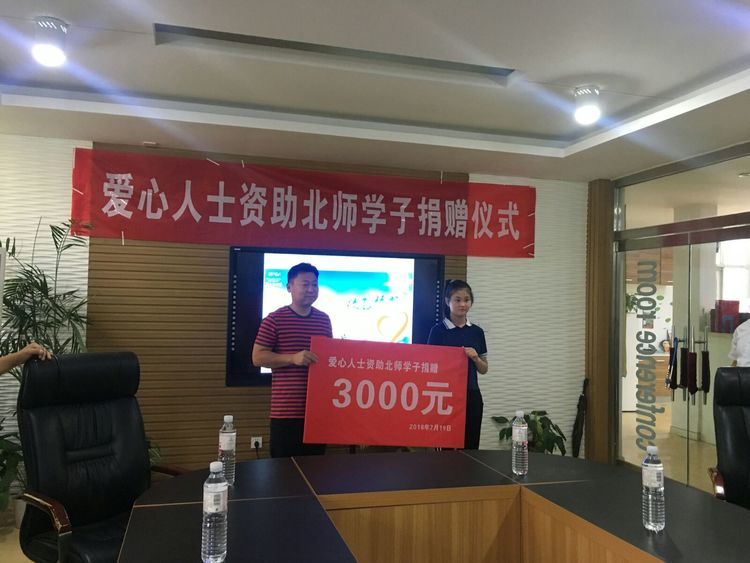 Li Jinyang is a student of class 1, grade 9, Qingdao Chengyang Affiliated School of Beijing Normal University. Li Jinyang's father was hospitalized because of a gas leak at home, with a burn area of 50%. His mother supported the whole family alone, and there was a sister in kindergarten at home. After learning the news, the old teachers and students of the school helped the unfortunate family at the first time, This news was also highly concerned by Wang Huaqiang, director of the funding Office of the Bureau of education and sports. He actively tried to find ways for children and strive for preferential policies for children and families to the greatest extent. With the care and support of schools and social caring people, children were not hit by difficulties and were more determined. He was admitted to Qingdao Chengyang No. 1 middle school with excellent results in July this year.
In the face of the economic pressure brought by entering a higher school, both families and children did not shrink back. When the general manager of Qingdao hengfengyou Electrical Engineering Co., Ltd., a social caring person, heard the news, took the initiative to contact director Wang Huaqiang of the funding Office of the education and Sports Bureau to subsidize the children. Under the active contact and organization of director Wang Huaqiang, president Zhao donated 3000 yuan in cash and sent blessings to the children. At the donation ceremony, director Wang Huaqiang further introduced the state's subsidy policies for children to children and families, so that parents and children can know more about the state and society's care and support for families.
This donation activity brings children not only financial help, but also their spiritual food. I believe they will study hard, work hard and use their excellent achievements and practical actions to repay the society and the caring people who have funded themselves.