I love my motherland - Celebrating the 72nd anniversary of the founding of the people's Republic of China
Writer: Hengfeng you electric Time:2021-10-01 views:times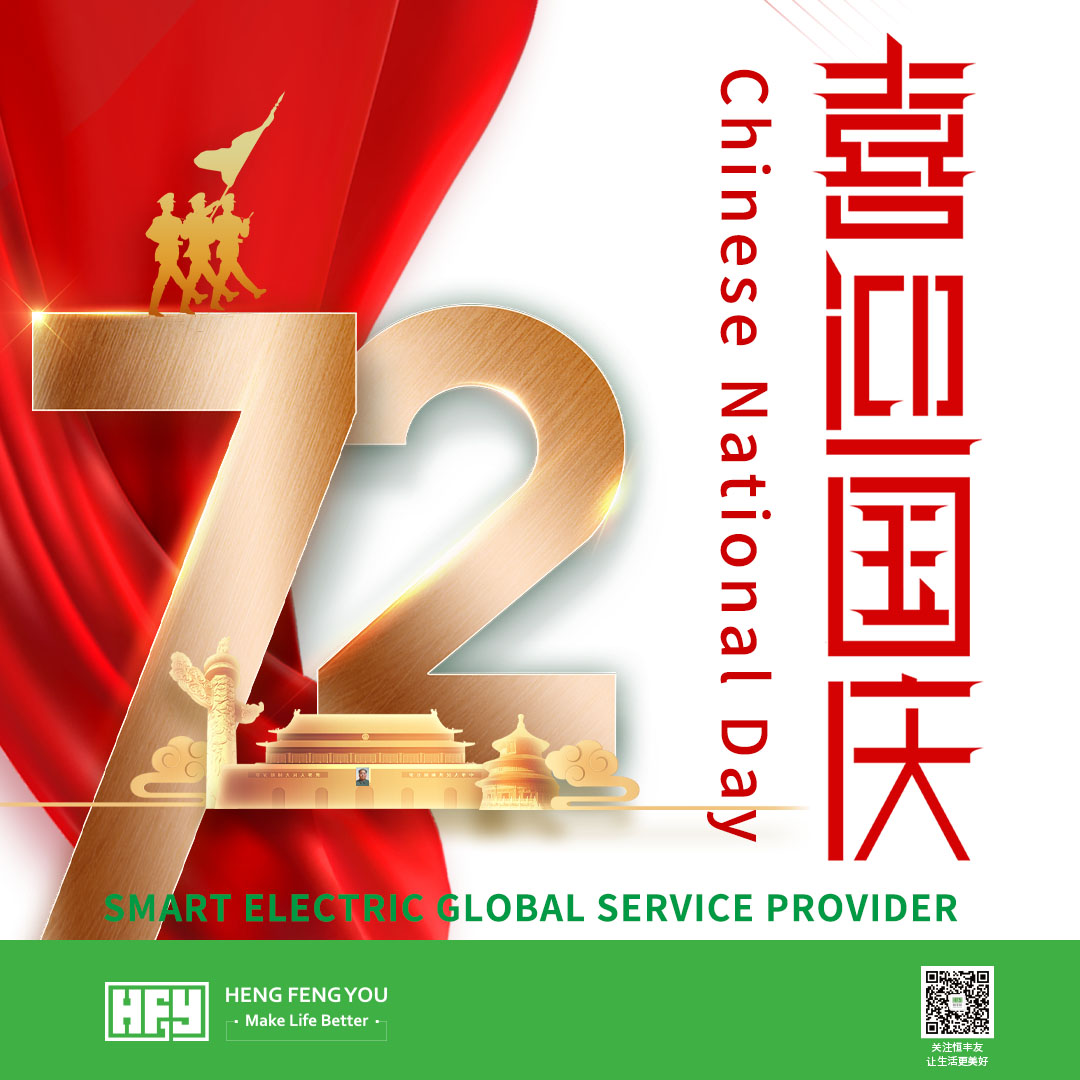 72nd anniversary of the founding of the people's Republic of China
Beijing Tiananmen Square held a grand national flag raising ceremony on 2021 national day
National flags are hung all over China's streets to celebrate and express love and blessings for the great motherland
The Chinese nation has experienced many hardships in its history, but it has never been crushed. Instead, it has become braver and braver, growing up and rising from the hardships.
Hengfeng electric one belt, one road company specializing in power transmission and distribution equipment production and overseas sales, has deeply felt the great significance of the great motherland in opening up overseas business. Thanks to China's continuous improvement in international economic, political, military, technological and other fields, we can follow the policy of the state and the whole region, and continuously export electrical products to all countries in the world.
Glory belongs to all Chinese people!
I love my motherland and cheer for my motherland!
For her better future, let's work together!